January 2019
"Des Bauern wichtigstes Gut" – "Wenn es so wäre!"
Die Zeit | Debate between Olivier De Schutter and Helmut Schramm
December 2018
Gutes und hochwertiges Essen für alle
Wiener Zeitung | Olivier De Schutter & Thomas Waitz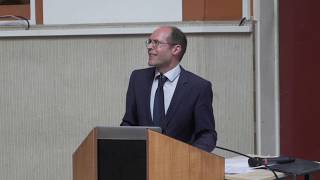 October 2018
Une Europe agroécologique est-elle possible?
IDDRI | Olivier De Schutter
October 2018
Agroecología tiene proyectos viables en Latinoamérica y España, según estudio
EFE | La Vanguardia
September 2018
The Chemical-Free Food Movement Turning Dusty Land Into Fertile Paradise
HuffPost | John Vidal
May 2018
As CAP Reform Enters Familiar Cycles, a Common Food Policy Offers a Plan B for the EU
ARC2020 | Olivier De Schutter
May 2018
Rebooting food: Finding new ways to feed the future
Reuters | Thin Lei Win
May 2018
Campaigners fear Latin America is rolling back on eco-farming promises
Reuters
October 2017
Agroécologie, agriculture et aide internationale féministe
Huffington Post | Nadia Ponce Morales & Mélissa Cabana
October 2017
Hidden cost of feeding grain to farm animals to hit $1.32tn a year
The Guardian | Bibi van der Zee
August 2017
Agroecology as a means to transforming food systems for health, nutrition and equity in a climate changing world
Barilla Centre for Food & Nutrition
July 2017
PODCAST | Episode 231 "Global Food Policy"
'What doesn't kill you' | Olivier De Schutter
February 2017
Time to put a Common Food Policy on the menu
Politico | Olivier De Schutter & Carlo Petrini
January 2017
PODCAST | Episode 210 'The Promise of Agroecology'
'What doesn't kill you' | Molly Anderson
January 2017
Modern agriculture cultivates climate change – we must nurture biodiversity
The Guardian | Olivier De Schutter & Emile Frison
January 2017
The Increasingly Shaky Foundations of Industrial Agriculture
Food & Farming Discussion Lab
October 2016
To Diversify Agriculture, We Must Diversify the Questions We Ask
Common Dreams | Emile Frison
July 2016
Current agricultural practices stand in the way of sustainability: It's past time to diversify
Thrive | Emile Frison & Fabrice DeClerk
September 2015
Agroecology is Working – But We Need Examples to Inspire Others
Food Tank | Olivier De Schutter & Steve Gliessman